If you're new to the world of image generation, you may be wondering what exactly prompting is? In a nutshell, prompting is the process of providing input text to an Ai system in order for it to generate images. By carefully crafting your prompts and providing the right kinds of words, you can significantly improve the quality of your generated AI images. So let's dive into our 10 top tips to create better images on Imagine Me
When crafting your prompts, it's important to be as specific as possible. Rather than simply telling the AI to generate you "as superman," try to provide more detailed instructions, such as "a portrait of me as superman, with a neutral expression, looking straight at the camera, in a futuristic city, 4k." The more specific your prompts are, the more accurate your AI portraits will be. 
Another way to add variety to your AI portraits is by using different styles in your prompts. You can try using phrases like "in the style of [artist]" or "by [artist]" to get different results. This can be especially effective if you're looking to create images in a particular style. Find more artists, mediums and styles at https://artsandculture.google.com/explore.
3. Talk in terms that the AI understands
When generating images with an AI system, it's important to remember that the system has been trained to link photos to text. This means that using language with clear, visual descriptions will be more effective in producing the desired results. Instead of using words that are abstract or have multiple meanings, try using words that clearly describe something visually. For example, use "sports car" instead of "fast vehicle" to create a more specific and accurate image. Using language that the AI understands will help you generate better art and achieve your desired results.
When writing prompts for an AI system, it's important to use commas to separate elements in your prompt. This helps the AI system understand the individual components of the image you are trying to create, and allows it to generate a more accurate and realistic image. For example, a prompt like "create a portrait of a person with long, wavy hair, wearing a red dress and high heels, standing in front of a white background" will be more effective than a prompt without commas, like "create a portrait of a person with long wavy hair wearing a red dress and high heels standing in front of a white background." By using commas to clearly separate the elements of your prompt, you can improve the accuracy and effectiveness of your AI portraits.
5. Use photographic terminologies
Another effective way to improve your AI portraits is by using photographic terminologies in your prompts. This could include descriptions of different camera angles, such as "low angle" or "high angle", or settings and lenses, such as "wide-angle" or "telephoto". You can also describe lighting conditions, such as "backlighting" or "soft light". Using these terms is going to help the AI system better understand the image you want to create.
6. Give your images a vibe
You can use certain words to give your AI portraits a specific mood or atmosphere. For example, you might use words like "energetic" or "joyful" for positive, high-energy images, or "dark" or "moody" for negative, low-energy images. Experiment with different words to find the right vibe for your portraits. Even if certain words may seem hard for an AI to visualize, the images will usually be tilted in the direction of what you had in mind by using language that evokes a specific mood or atmosphere.
The earlier a word appears in the prompt, the more important it is to the AI system. This means that you should try to put the main message of your prompt at the beginning, rather than burying it in the middle or end of the prompt. Try changing up the order of words for different results.
Another technique you can try is adding weight to certain words. This can be done by enclosing the word in brackets, like (…) or ((…)). Adding weight to a word can help it stand out and influence the AI system more heavily, while removing weight with brackets like […], can help reduce the influence of that word. This can be useful when you are getting close to the desired result, but need a little extra fine-tuning to get the image exactly how you want it. 
When writing prompts for an AI system, it's important to avoid using contradictory descriptions. For example, if you want to create a professional headshot for your LinkedIn account, you might prompt the AI to create a "headshot, realistic photo, in a suit, with studio lighting." The AI recognized "headshot" as a term where your face covers a large area of the image and "in suit" as a full-body image. This could confuse the AI, as it may not know whether to prioritize the headshot or the realistic aspect of the image. To avoid confusing the AI, be aware of any conflicting descriptions in your prompts.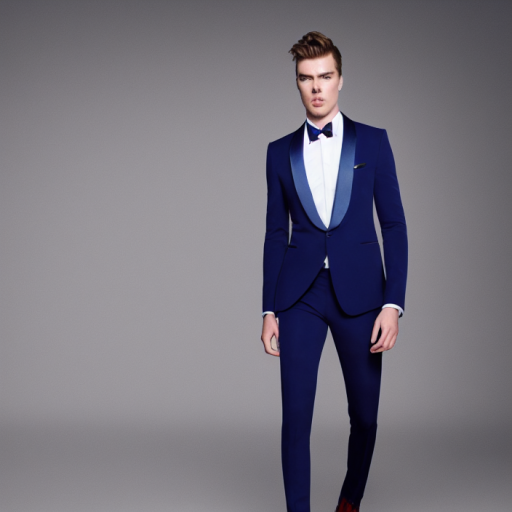 10. Showcase and Instagram
If you are having a hard time crafting prompts, there are a few other things you can try. One option is to use the "dice" feature on the prompt page, which will randomly generate a prompt for you. This can be a great way to get inspiration and ideas for your own prompts. Another option is to visit the showcase page, where you can browse categories, search for specific images and styles, and easily copy and apply those styles to your model. You can also check out our Instagram page @imagineme for a series of prompts and updates on our latest features. 
Having a good quality model with proper training images also greatly determines the quality of the generated images, check out our Training Model Guide here. 
Finally, don't be afraid to reprompt, adjust, and modify your prompts as needed. Sometimes it takes a little trial and error to get the perfect image, after all, it's a new technology, but with a little persistence and creativity, you can achieve great results!